Where is your Chalet?

Your Chalet is located less than a mile south of Tahoe City, a little ways past Grenlebachen, up off the Lake Shore Drive Highway on a side street that is plowed regularly by the city during the winter. The driveway is plowed under contract with a local plow service.


You are about 15 minutes from the front entrance of Squaw or Alpine Meadows. You are less than 5 minutes from all the stores, video rentals, restaurants and establishments in Tahoe City. You are about .2 mi from the lake. But best of all, you are in a quietly woodsy peaceful area.

The Chalet is not close to the highway. As the crow flies it is about a 1/4 wooded mile from the highway but by car it is about 1/2 mile. You can not hear the highway.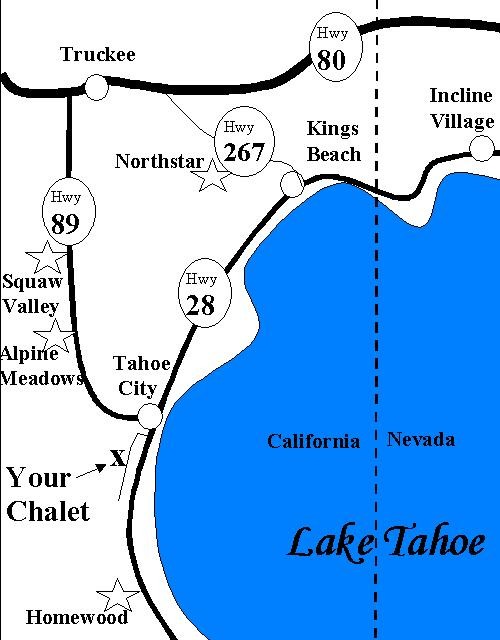 To book or inquire please email: